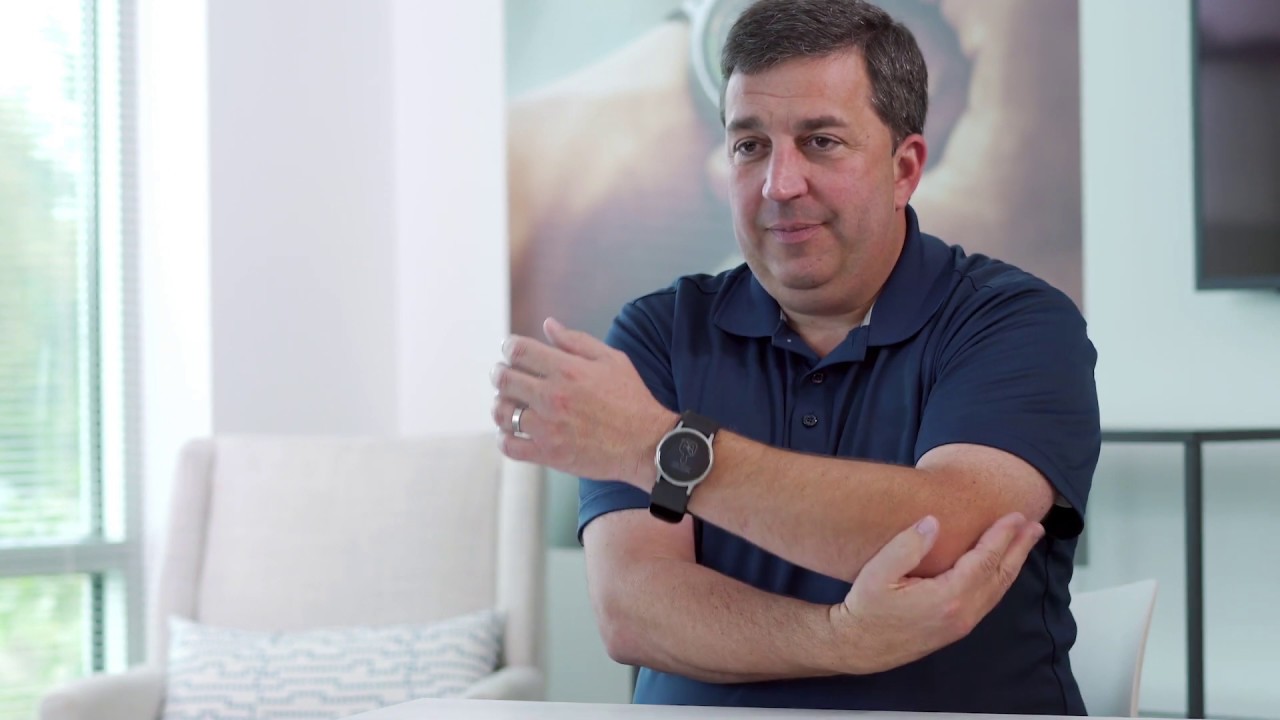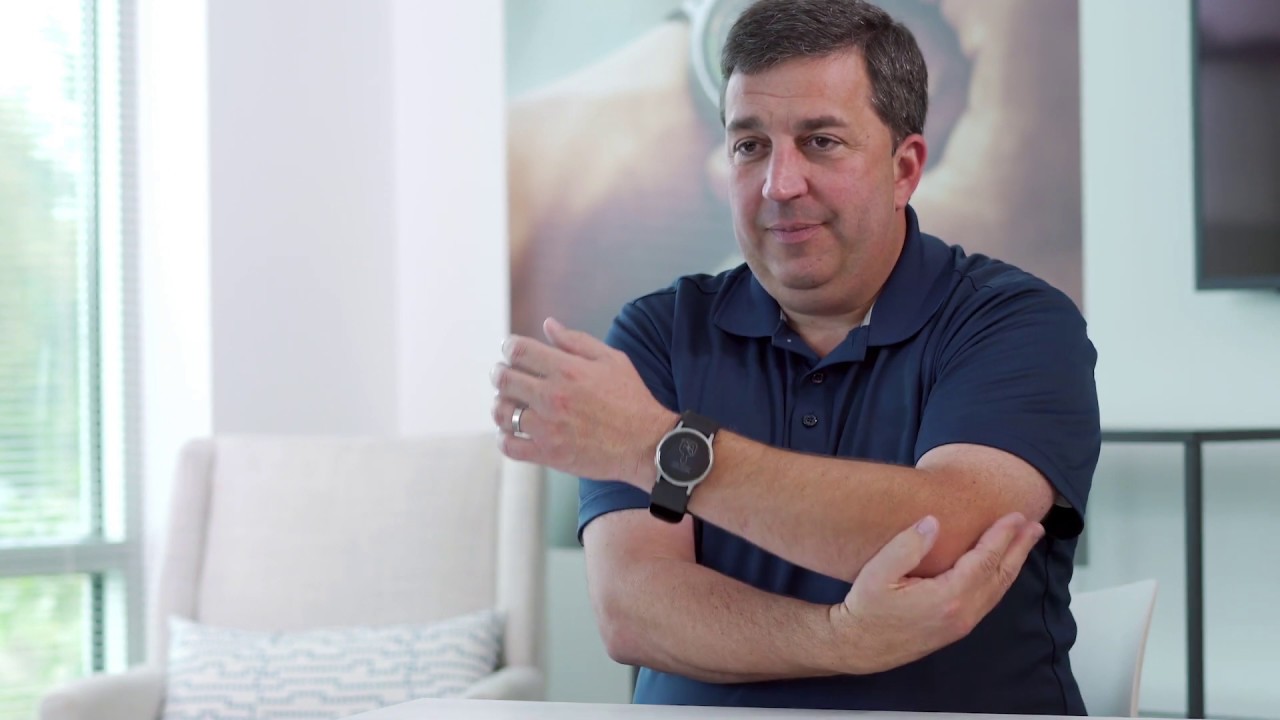 HeartGuide
HEM-6411T-MAE
Premiere, portable blood pressure monitor
2 year warranty
Understand how your lifestyle impacts your heart.
Designed to fit your lifestyle, HeartGuide is the premiere, clinically validated, portable blood pressure monitor. Now, track your heart, activity, and sleep data.
HeartGuide from OMRON - the number 1 brand recommended by cardiologists.*
Be informed. Be proactive. Be healthier.
*for home blood pressure monitors in Europe (EU9), Kantar Health, survey with cardiologists (2019)
The first wearable blood pressure monitor and much more
Engineered to keep you informed, HeartGuide is a wearable blood pressure monitor in the innovative form of a smartwatch. In tandem with its companion app HeartAdvisor, HeartGuide delivers powerful new technology making tracking and managing your blood pressure easier than ever before.
Get 3-in-1 with HeartGuide
Monitor your sleep patterns
Measure your blood pressure easily and safely
Track your activity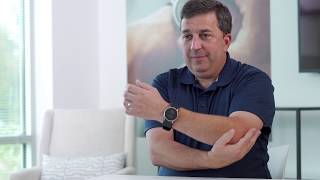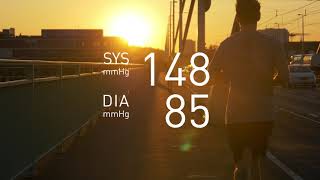 Understand blood pressure fluctuations
What can HeartGuide do?
Designed with your heart in mind, HeartGuide is a clinically validated blood pressure monitor. Measure the direct effects your daily lifestyle has on your health.
Monitor your blood pressure
Take clinically accurate blood pressure readings with OMRON breakthrough technology.
Track fitness
Set goals and monitor your daily physical activity to achieve a more active lifestyle.
Monitor sleep patterns
Wear HeartGuide to bed to track your sleep patterns.
Receive notifications
Use HeartGuide to set personal daily reminders and get notifications when you receive calls, texts or emails on your smartphone.
Breakthrough innovation on your wrist
The design of HeartGuide involved more than 80 new patents that miniaturize the components for traditional oscillometric measurement, using an inflatable cuff within the watch band to take a blood pressure reading. As a leader in medical device technology, HeartGuide combines innovation with practicality to help you take charge of your heart.
Reasons for monitoring with HeartGuide
Over the course of a normal day, your blood pressure fluctuates. Monitor these fluctuations with the clinically validated HeartGuide. Save, review and store your fluctuations as detailed, usable data, and develop a more thorough understanding of how your lifestyle directly impacts your heart.
Learn more
Never miss a beat with HeartAdvisor, HeartGuide's companion app
The HeartAdvisor app was designed to help you understand how your lifestyle impacts your heart with. Save meaningful data which you can share with your doctor.
Features include:
Monitor blood pressure, activity and sleep quality.
Track trends over time with color-coded graphs.
Easy access to dashboard, health history, reminders and settings.
Compatibility chart
Size Guide
It is really important that you make sure that HeartGuide is the right size for you, so that your readings are accurate.
HeartGuide is currently available only in M size. This fits a wrist circumference of 160 to 190 mm.
Specifications
Device type

Wearable Blood Pressure Monitor

Cuff type

Wrist Cuff 16–19 cm

Memory

100 Readings

AC Adapter Included

Yes

Irregular heartbeat detection

Yes

Body Movement Detection

Yes

Validation

Clinical Validation

Consumer or Professional

Consumer

Connected

Yes

Compatible mobile app

Compatible with Omron connect app

Weight (kg)

1.15

What's in the box

HeartGuide blood pressure monitor,Charging clip,AC adapter,2 replacement cuff sleeves,Instruction manual 1 and 2

Item dimensions (mm)

Ø48 x 14 mm
What's in the box
HeartGuide blood pressure monitor
Charging clip
AC adapter
2 replacement cuff sleeves
Instruction manual 1 and 2
Compatibility
To see a list of smartphones tested with OMRON connect and Asthma Diary, please click here.

To see a list of smartphones tested with KardiaMobile, please click here.

To see a list of smartphones tested with HeartAdvisor, please click here.
Warranty
HeartGuide este garantat de OMRON pentru o perioadă de 2 ani de la data achiziției.
Shipping and returns
Shipping information
Standard delivery in 3 - 5 business days, at £3.95 per order. Free delivery for all orders above £60.
Return information