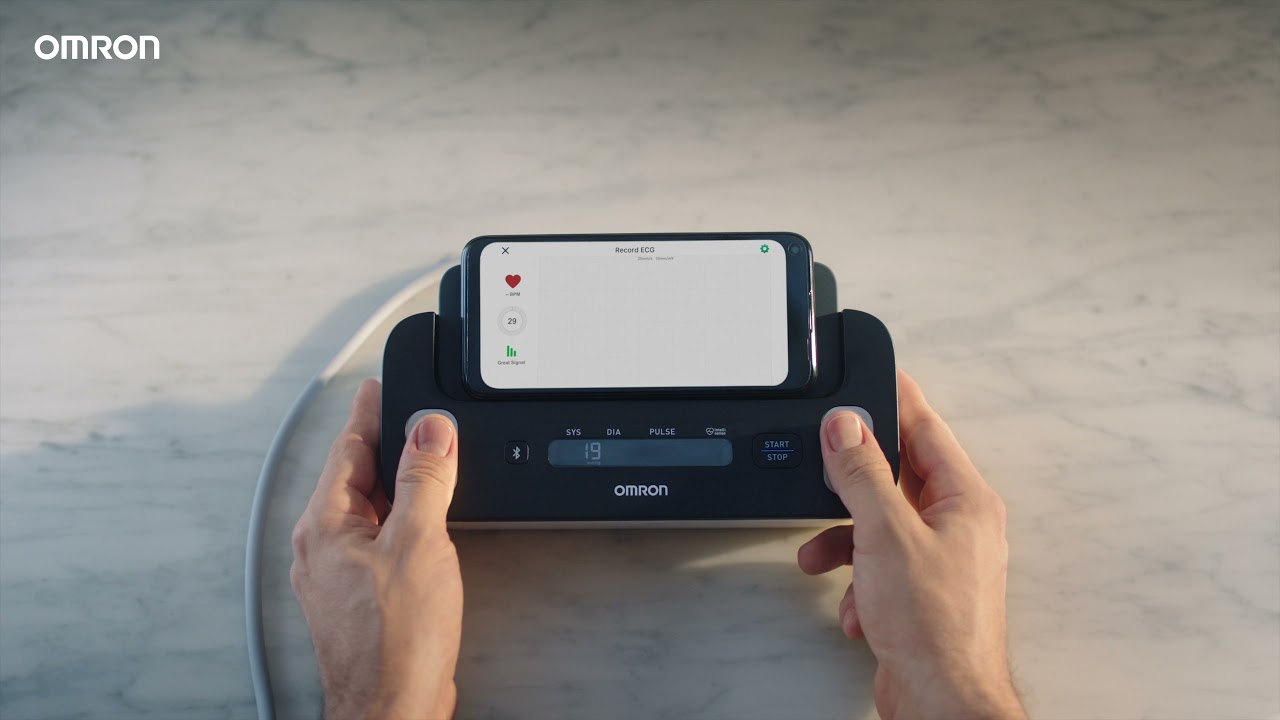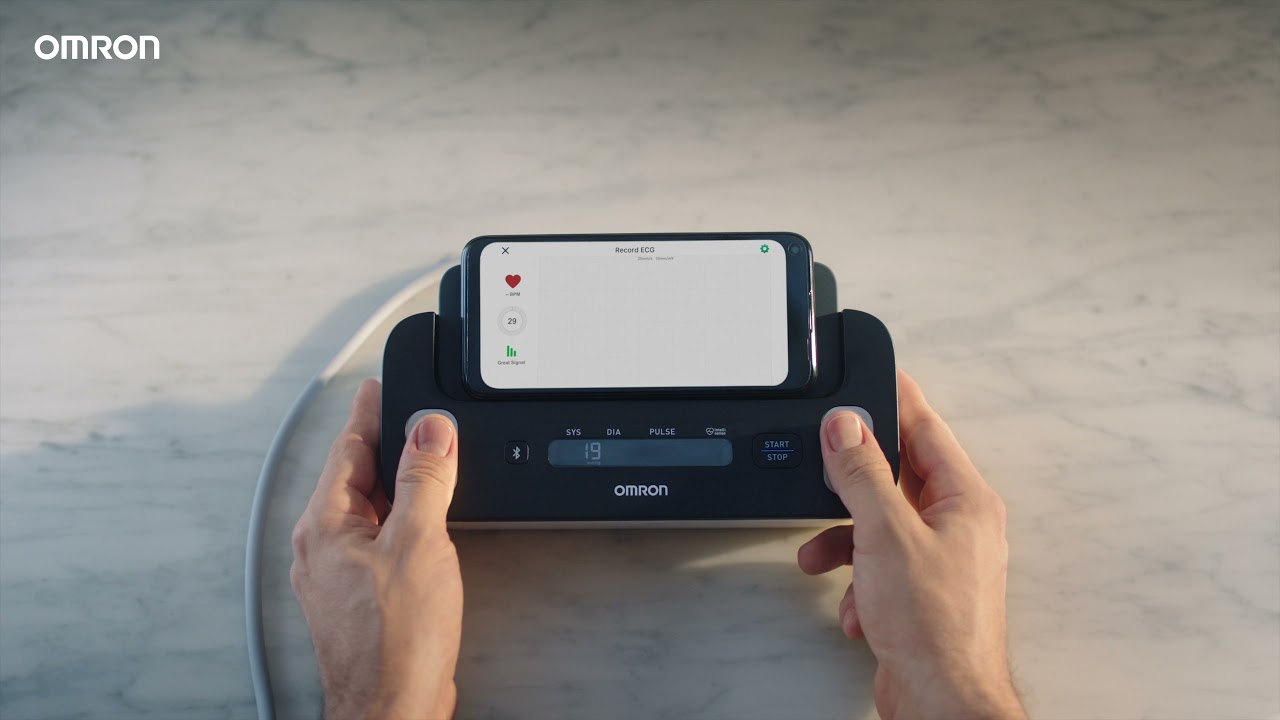 Complete
HEM-7530T-E3
Blood Pressure Monitor and Electrocardiogram
3 year warranty
The OMRON Complete is an accurate and easy blood pressure monitor with ECG recording. This monitor records measurements and tracks data.
The clinically validated OMRON Complete is a 2-in-1 smart home blood pressure monitor and ECG that gives you easy, instant and accurate results. Easily take two critical measurement in one go, for hassle-free heart monitoring from the comfort of home. Quickly screen for a range of heart conditions at once, including: Heart rhythm irregularities, such as AFib, tachycardia, bradycardia as well as hypertension. Receive clear and easy to understand results in the OMRON connect, a free app that seamlessly stores your results and can securely share them with your doctor.
Product benefits
Instant and clear ECG result that tells you if AFib, tachycardia or bradycardia have been detected.
Display for blood pressure readings, pulse and indicators such as cuff wrap.
Seamlessly sync your results to the OMRON connect app so you can track your health and easily share with your doctor.
About 1 in 4 middle-aged adults will develop atrial fibrillation (AFib), a common heart condition that can lead to stroke if left unchecked.
AFib is associated with a 5x greater risk of stroke and heart failure, so it's important to detect and begin treatment early.